Bathroom tips
The bathroom is the most challenging part of designing compact living because they are still necessary even though we dont spend a great deal of time there.
Toilet Tank Basin Solutions
Tap into your toilet's tank-refilling operation and use that water to wash your hands after every flush.  This space-saver eliminates the need for a vanity or pedestal sink and conserves vast amounts of water-a practice that's been utilized in Japan for decades.
Composting Toilets
If its not possible to connect your tiny house to town sewer or a septic sewerage system you'll need to figure out what to do with all your waste. The best choice is a composting or waterless toilet which are perfect for off-grid living and creating fertile soil for the garden. They have come a long way in recent years and are now virtually odourless and look no different to any other toilet.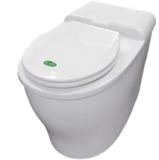 For more information on composting toilets please visit:
Sewage Pump solutions
If you have a long distance to run your sewer connection you may wish to look at a grey water or sewage macerator pump.
This basically crushes the effluent before pumping it along pipes smaller than standard plumbing connections.
This means that your excavation cost is drastically reduced because you don't need to dig as deep or as wide as you normally would.
See Saniflo for more information: http://www.saniflo.com/homeowners/sfa-product-line/sanivite-%C2%AE
Pre-sealed shower units
Because a shower is the main source of water in a wet-area, using a pre-sealed shower unit can reduce or eliminate the amount of waterproofing and tiling required in your bathroom.
They are readily available in a number of sizes and configurations and are relatively easy to install and connect to your plumbing.
Outdoor showers
Outdoor showers re a great way to save space and can be either free standing or even fitted to an outside wall of your building.
Outdoor Solar or Portable Gas hot water solutions designed for camping are also a great idea for those setting up their weekend retreat in a remote location.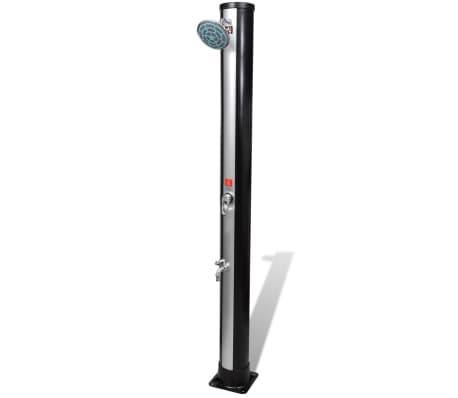 Liked this post? Share it with others!
---
---